Recent 'Stranger Danger' Incident Still Worrisome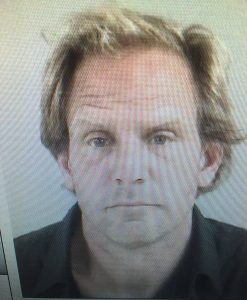 Victor R. Vanier

View Photos
Angels Camp, CA — A local police chief shares that his hackles are still up after a disturbing incident involving a transient and a juvenile.
As reported here, Angels Camp Police Chief Todd Fordahl points out that the encounter between the two last week caused his department to circulate a be on the lookout (BOL) community bulletin for a man staying at an Angels Camp motel who had attempted to make suspicious contact with a juvenile.
Today, while speaking with Clarke Broadcasting, the chief reinforced the importance of alerting the community to the very real perils of "stranger danger." He emphasizes, "Reiterate with the public — to speak to their children that anytime…a stranger approaches them — to report it right away to the police."
Recalling more details about 47-year-old Victor R. Vanier's odd encounter last week with the juvenile, Chief Fordahl shares, "The person in question had an arrest record in several states. He is very transient. We were able to speak with him by telephone because he did leave his cell phone number with one of the local churches that he was reaching out to get a hotel room for another night, which was denied, fortunately." Vanier was subsequently given a ride to Modesto through the auspices of another area church, according to the chief. Police, who shortly thereafter called the phone number were able to talk directly to Vanier, who stated that he had received some assistance to buy a train ticket from there to Louisiana.
Restless Drifters With Reckless, Suspect Behaviors  
Continuing to share his concerns the chief warns, "This is a person who basically travels all over the country…fortunately the kid…was able to get away from him and notify a parent, who in turn notified us. It is very disturbing that somebody like this was even in our community, doing what he was trying to do. There is no way really, at this point, to prove what his intentions were — but just the fact that he was behaving and acting the way he was — was the cause of a lot of concern for us."
While Vanier did not appear to have a previous record of sexual offenses, Chief Fordahl somberly notes, "He has a lot of violence in his background — including domestic violence, assault, resisting and obstructing an officer, and assault on an officer with injury." Sharing more from Vanier's rap sheet, the chief adds that the man also served prison time in Indiana for fraud after which he was paroled in 2013; he was more recently arrested in Montana for DUI and disorderly conduct.
Choosing his words carefully, the chief quietly states his case: "You know, that is sometimes how these things start. [Convicts] may start off doing smaller crimes. The fact that he has been in the state prison system is a concern – and the violence and other things sometimes escalate to the point where the crimes can turn sexual in nature."
He maintains, "Now I am not saying that it is the case with this gentleman…we do not know, and that is what is kind of disturbing." Stressing a few last words on the matter he summarizes, "But it is just not normal behavior for somebody to approach a young-looking juvenile, who is walking home from school, and asking him to come hang out in his hotel room."