Update: Man Who Allegedly Invited Juvenile To Hotel Room ID'd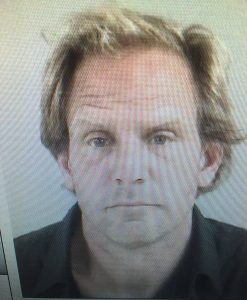 Victor R. Vanier

View Photos
Update 3/30/17: Vanier is no longer being sought by the police department in regards to this incident and no charges were filed, per officials.
Update at 11:40am: The Angels Camp Police Department has just learned that Vanier was provided a ride to the Modesto Gospel Mission. The Modesto Police Department was notified of the situation, but has been unable to locate Vanier.
Original story posted at 9:58am: Angels Camp, CA — The Angels Camp Police Department has identified a man that is being sought for questioning regarding a reported incident this past Monday.
This is an update to an earlier story. The Police Department is asking for the help from the public in locating 47-year-old Victor R. Vanier. He allegedly approached a juvenile high school student, asked if the juvenile was homeless, and offered to share his hotel room. The Police Department learned that Vanier's hotel room was paid for by a local church. Vanier later asked the church to pay for a subsequent night at the hotel, but the request was denied.
The PD reports that Vanier has an extensive criminal record from several states. Most recently, in August of last year, Vanier was arrested in Broadwater County, Montana on charges related to DUI and disorderly conduct. A condition of his release was that he was not allowed to leave the state of Montana without permission. Locally, the Angels Camp PD reports that Vanier is wanted for questioning related to charges of "annoying children."
Anyone with information on his whereabouts is asked to call 209-754-6500. The Angels Camp PD asks that you not approach or contact Vanier.