Update: Repair Time Pushed For Calaveras County Power Outage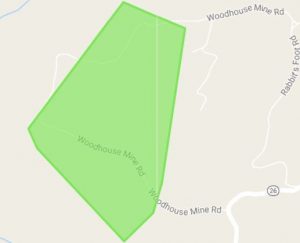 Wilseyville area power outage

View Photos
Update at 8:15 a.m.: PG&E has pushed the repair time for 27 customers in the Wilseyville area along Wooodhouse Mine Road off Highway 26 to 2:47 p.m. The customers have already been without lights for seven hours.
Original post at 8 a.m.: Wilseyville, CA — The lights went out just before 1 a.m. this morning for 27 PG&E customers in the Wilsyville area.
Those without power are along Woodhouse Mine Road off of Highway 26. The company does not yet have a cause but reports crews are on the scene investigating. PG&E estimates the power will be restored some time in the 8 o'clock hour.