Federal Water Bill Has McClintock's Support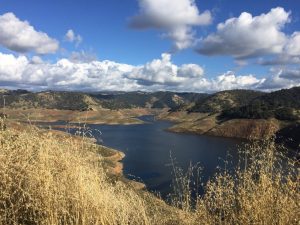 New Melones Reservoir

View Photos
Washington, DC — Congressman Tom McClintock has joined US Senator Dianne Feinstein, and others, calling for the approval of the "Water Resources Development Act."
We reported earlier this week that plan calls for $558-million to go towards increasing storage, desalination efforts, recycling and wildlife protection programs. At a US House hearing this morning, McClintock said, "Like any compromise, I don't like everything in it; but the net effect is an important step forward."
The bill was introduced following three years of negotiations between Democrats and Republicans.
McClintock went on to specifically add, "It provides for $335 million for desperately needed surface water storage.  It opens a new era of hatcheries to provide for burgeoning populations of endangered fish species.  It adds flexibility to management of New Melones Reservoir and water transfers to assure water can be more efficiently moved to where it is most needed.  It adds strong protection to Northern California area of origin water rights.  It expedites review and approval of new projects.  It updates flood control management criteria to make better use of our existing reservoirs."
The bill is expected to be approved in the House but faces a tough hurdle in the Senate. California Senator Barbara Boxer has been among the leading opposition, arguing that it would rollback Endangered Species Act protections at the benefit of large corporate agricultural interests. It is also opposed by influential environmental organizations like the Natural Resources Defense Council.