CHP Watching For Unsafe Drivers Headed To Grandma's House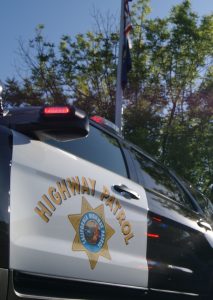 CHP patrol car

View Photos
Sonora, CA — The CHP has enacted its Maximum Enforcement Period in the Mother Lode for the Thanksgiving holiday as it can be one of the deadliest travel times of the year in the state.
The Sonora Unit reports all available officers will be hitting the highways through Sunday at midnight checking that drivers are obeying the rules of the road.
Last year 35 people died in collisions in California and nearly half were not wearing seatbelts. "Buckling up is simple and the most important safety measure you can take to protect yourself in a collision," CHP Commissioner Joe Farrow said. "Seat belts save lives and prevent injuries. Do not put your own life at risk, or the life of your family or friends.  Buckle up." He adds that the National Highway Traffic Safety Administration estimated that seat belts saved 12,802 lives in 2014.
Officers will also be checking motorists' speed and looking for drivers that are distracted or may be impaired by alcohol or drugs.  The CHP reports during the Thanksgiving holiday last year there more than 1,000 arrests for DUI in the state. Motorists are encouraged to call 9-1-1 if they suspect a driver in under the influence or driving unsafe.