Plastic Bag Ban Expected To Become Law In California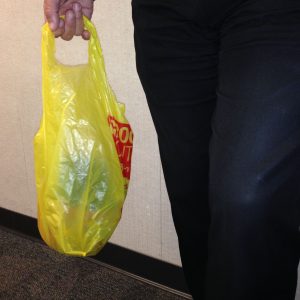 Plastic bag

View Photos
Sacramento, CA — It appears there will be a statewide ban on single-use plastic carryout bags in California, as the ballot measure is holding onto a narrow lead.
The measure was initially approved by state lawmakers two years ago as a way to reduce plastic bag use at grocery and retail stores across the state. However, industry officials challenged the new law by placing a measure on the ballot to overturn it, before it took effect. California voters chose to keep the ban by a vote of 52%-48%. It was one of the closer statewide initiatives on Election Day and it was still "too close to call" on Tuesday evening, only holding 51% of the vote at the time. The margin has since grown to 52%.
On a related note, Proposition 65 failed, which would have forced retail stores that collect fees for paper bags to place the direct profits into a special fund for environmental projects. Only 44% of voters were in favor and 55% were opposed.