A Measure Local Leaders Opposed Passed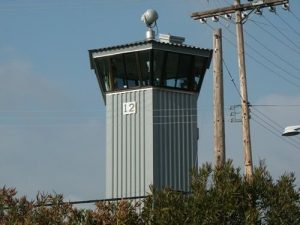 Sierra Conservation Center

View Photos
Sonora, CA — Despite local leaders and other opponents fearing of a crime hike, Proposition 57 related to early prison release was approved by voter.
With its passing, at least 30,000 of California's 130,000 state inmates could soon be considered for early release.  Governor Jerry Brown backed the measure, arguing it would encourage more rehabilitation and continue a five-year effort to reduce California's prison population.
As reported here in October, Tuolumne County's District Attorney Laura Krieg presented her misgivings regarding Prop 57 to the Board of Supervisors. A major concern she cited was that the term "non-violent" crimes included offenses like rape by intoxication, rape of an unconscious person, human trafficking involving a sex act with minors, drive by shootings, assault with a deadly weapon, arson causing great bodily injury, lewd acts upon a child and false imprisonment of an elder. Krieg called out the proponents for what she believed amounted to "lying to the public."  Backing Krieg's arguments the board voted 5-0 to send a letter to the organization unanimously opposing it.