Tuolumne County Leaders Voice Opposition To Proposition 57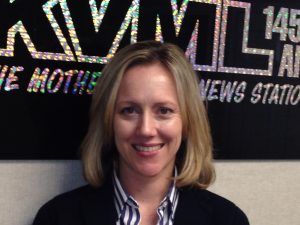 District Attorney Laura Krieg

View Photos
After hearing a presentation from District Attorney Laura Krieg, the Tuolumne County Board of Supervisors voted to oppose a November 8 statewide ballot measure.
Proposition 57, backed by both Governor Jerry Brown and Lt. Governor Gavin Newsom, is designed to reduce the state's prison population by allowing a parole board to reduce sentences for non-violent categorized crimes. It is seen by proponents as another step to reduce the prison population following the earlier implementation of AB 109 and Proposition 47. Realignment has been coming as the result of a federal ruling handed down by a three judge panel finding that California's prisons are overcrowded. Realignment has been the direction of the Governor, as opposed to alternatives like building more prisons.
District Attorney Laura Krieg stated that "non-violent" crimes under California's penal code can include offenses like rape by intoxication, rape of an unconscious person, human trafficking involving a sex act with minors, drive by shootings, assault with a deadly weapon, arson causing great bodily injury, lewd acts upon a child and false imprisonment of an elder.
Krieg told the Supervisors, "I really feel that the proponents of 57 are lying to the public, because this is not (only) for non-violent offenders. We saw the list, and to tell the public that this only applies to non-violent offenders is very deceptive, very misleading and very insulting."
The California District Attorneys Association is leading the charge against the ballot measure. The Supervisors voted 5-0 to send a letter to the organization unanimously opposing Proposition 57.