Rotary Club Requests Postponing Disc Golf Vote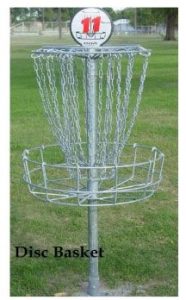 Sierra Pines Disc Golf Course Basket

View Photos
The T.U.D. Board of Directors has received a request from the Sonora 49er Rotary Club regarding its proposed disc golf course at the Sierra Pines property.
We reported yesterday that a public meeting was held this week in Twain Harte where community members weighed in on the proposed lease agreement. Through a partnership with the group Discs-n-Motion, the Rotary Club is hoping to put in a course across 28 acres. It would be available for use by the public, free of charge.
After the public hearing, the lease was tentatively planned to go before the T.U.D. Board for a vote on Tuesday. There's a new development, however, as General Manager Tom Haglund says the 49er Rotary Club has reached out and requested the decision be postponed by 60 days. The club would like additional time to review some concerns voiced by neighboring residents, specifically in relation to a possible CEQA review, ADA compliance and parking.
The Board of Directors will decide whether to grant a 60 day postponement at its meeting coming up Tuesday at 2pm.