T.U.D. Will Decide Fate Of Disc Golf Proposal Next Week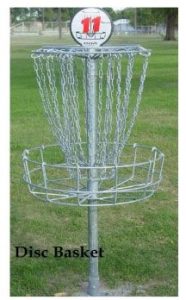 Sierra Pines Disc Golf Course Basket

View Photos
At a public hearing, held in Twain Harte, several community members voiced opinions to the T.U.D. Board about an idea to lease a portion of the district's Sierra Pines property for disc golf use.
We reported last week that the Sonora 49er Rotary Club has partnered with the group Discs-n-Motion in hopes of planning and installing the 18-hole course. The proposal currently states use of the course will be free of charge, users must bring their own discs, and the hours would range from around 8am until 9pm (dawn to dusk).
T.U.D. held a special meeting this week at the Twain Harte Community Center to hear the opinions of neighboring residents. T.U.D. General Manager Tom Haglund reports, "I think we had about 25 or so people speak, and most were in favor of the proposal, but we also had residents surrounding the site that either expressed opposition, or concerns, to using the site as a disc golf course."
The Board of Directors will now digest the feedback and vote on whether to approve a lease at the next meeting on Tuesday in the district meeting room on Nugget Blvd in Sonora.  The 2pm meeting is open to the public.
The proposed lease would run for three years. Terms include the tenants being responsible for maintaining the site, including garbage pick-up, portable restrooms, general liability insurance and to keep in harmony with neighbors, including observance of approved operational hours.