Calaveras RV Fire Victim ID'd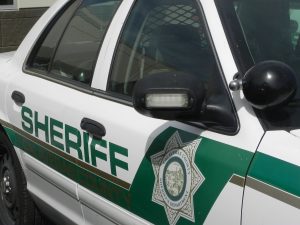 Calaveras County Sheriff

View Photos
Angels Camp, CA – The Calaveras County Coroners' Office has confirmed the identity of the man whose remains fire investigators found in a burned out RV on Monday.
According to Deputy Coroner Keith Rosa, the victim was Steven Hayner, 53. Although he reportedly may have had a Mokelumne Hill address associated with his name, Sheriff Rick DiBasilio states he was considered a transient at the time of his death.
As reported here, it was just before 8 a.m. on Monday that deputies responded to a report of a structure fire on the 900 block of Ridge Road in Rail Road Flat —  finding upon their arrival the fully engulfed motorhome. Although the cause of the fire is still being determined, the sheriff indicates that it appears that the fire may have ignited from within.
Rosa states that due to the extent of the injuries that Hayner sustained in the fire, the autopsy results are not yet unavailable. With that and toxicology results also pending, Hayner's cause of death and potential contributing factors remain under investigation.