Calaveras Sheriff's Office Reports Deadly Fire, Drowning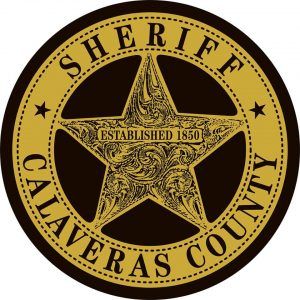 Calaveras County Sheriff's Office

View Photos
San Andreas, CA — Monday evening the Calaveras County Sheriff's Office released news relating to deaths from two separate tragedies — an RV fire and a drowning.
Just before 8 a.m. Monday deputies responded to a report of a structure fire on the 900 block of Ridge Road in Rail Road Flat and, upon arrival, discovered a fully engulfed motorhome. According to the Calaveras County Fire Investigation Unit and detectives who responded, a deceased person was located inside. The victim's identity is being withheld, pending autopsy results, and the fire remains under investigation.
In the early hours Saturday, just about 15 minutes after midnight, the sheriff's office also reports that it investigated a drowning incident at Lake Camanche Reservoir.
According to witness reports, a female was observed swimming with a flotation device in a cove near the intersection of Arrowhead and Camanche drives. She was also seen going under the water and not resurfacing. Although witnesses, Lake Camanche rangers and county deputies attempted to locate her, they could not.
During a subsequent daybreak search that morning by Calaveras and Amador Dive Teams, the victim, described as a 32-year-old woman from Harker Heights, Texas, was recovered from the lake just after 11 a.m. Her identity is being withheld until next of kin is notified.