Yosemite's New Expansion Draws Lawmaker's Criticism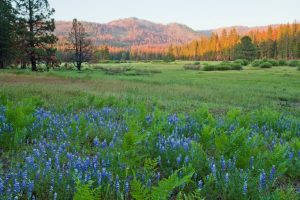 Ackerson Meadow, Autumn

View Photos
Sonora, CA — National controversy has come over the addition of the 400-acre Ackerson Meadow to Yosemite National Park, which finalized earlier this week.
As reported here, the park announced Wednesday that it had completed all the steps to formally acquire the 400-acre meadow, through a cooperative effort between The Trust for Public Land (TPL), Yosemite Conservancy, and the National Park Service. TPL purchased it from private owners for $2.3 million. Through donations raised the lands were able to be gifted to the park.
On Friday Chair of the House Natural Resources Committee U.S. Rep. Rob Bishop said in a statement to The Associated Press that Yosemite National Park violated federal law when it added the significant acreage — Yosemite's largest expansion in almost 70 years — without first clearing it through Congress.
The National Park Service points to Land and Water Conservation Fund documents, saying that only acquisitions using that funding require the approval of Congress, not donated lands.
Bishop, a Republican Congressman with the Utah delegation, stated, "The Park Service acted outside of its authority, and we will require them to account for their actions." His staff indicated that while Bishop does not want Yosemite to give back the land gift, inquiries are underway to determine how the park was able to act without Congressional oversight and what other actions might be taken.
Ahead of the land transfer, TPL asked the Tuolumne County Board of Supervisors for their input on the matter as part of its process. The supervisors responded with a letter last December recommending against the move. The board's opinion was that the property should remain accessible for grazing. Pointing out that the ranchers connected with it had well-established proof of their stewardship, the supervisors noted the park's less than lustrous track record maintaining parts of its already sizable holdings.
Yosemite National Park officials say they are not commenting on Bishop's remarks.