Summer Food Experiment Targets Feeding Hungry Kids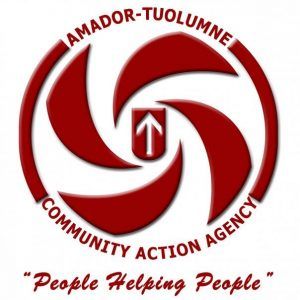 ATCAA logo

View Photos
Sonora, CA — Thursdays at local library and rec centers are summer grocery pick-up days for scores of Tuolumne County students needing nourishment.
Last summer, the Amador-Tuolumne Community Action Agency (ATCAA) launched a program where kids in Tuolumne County could grab a free sandwich and snack weekdays at the county library and local rec centers. Trying something different this year, ATCAA Food Bank Director Lee Kimball says the agency refused federal monies to experiment with a riff off of their Free For Kids (FFK) grocery program already offered during the school year at local elementary schools.
Kimball says last summer's program model of serving individual pre-made meals, while developed and introduced (as previously reported here) under federal program guidelines, it is more geared for urban than remote rural areas like the Mother Lode. By using locally donated money instead of federal program funds — and a set-up that works more like FFK or Meals On Wheels — she maintains that ATCAA can more effectively get food to the kids who need it most. Describing the FFK effort Kimball enthuses, "I am really proud of this program because we actually started it and it redeveloped itself…kind of went viral nationwide…a lot of places call it 'Backpack'.'" Targeting such households as those with single parents that are also low-income, she estimates that well over a third of the children in these families are living below poverty level.
Summertime Hunger Surges  
Currently, Kimball reports that children remain among her neediest demographics in the county — even more so during the summer — when the free and subsidized breakfast and lunch services are not available. This provides an additional seasonal strain on households that might only be receiving $254 a month in food stamps.
A typical scenario for FFK — and the summer program — according to Kimball, might be a single mom working part-time somewhere, such as at Walmart, or even full-time at just above minimum wage. "She can't get off at 10 to get more food. So we send bags of kid-friendly, easy to prepare food that will fit in a kid's backpack once a week to school. The child gets to 'own' the bag of food, so if there is more than one, each sibling gets his or her own bag full of kid-friendly, easy-to-prepare foods like breakfast cereal with shelf-stable milk, peanut butter and canned soup, along with nutritious snacks."
How the summer program works is that, once enrolled, kids or an adult who signs for them, picks up their weekly grocery bag at the designated location they chose; either at Sonora Library or one of the participating county rec centers. The summer bags include bread and fresh fruit for added nutrition, which Kimball says are items that are too difficult to send home during the school year in a backpack. "We want to ensure that these kids are getting not just calories but some stable nutrition that will get them through the summer months," she explains.
For Summer Supporters, A Shout-out
The summer food program is augmented by the Motherlode Food Project, Bimbo Bakeries, and the Farms To Families program through the California Association of Food Banks, whose foods come for the cost of transport and bags. Kimball gives all three high kudos for their support. ATCAA then fills in the gaps by purchasing some of the more expensive items such as cereal, peanut butter, tuna and the shelf milk.
"Each parent can enroll their child – confidentially, of course – and so we know for sure that these are the kids whose families needs the support," Kimball continues. The forms, which require a parent or guardian signature, are available through the Food Bank office and at the food pick-up locations (listed below).
As the summer food program rolled out in mid-June, about 70 students had pre-enrolled, according to Joie Reeves, ATTCA program manager. While that number has grown to over 100, the goal is to enroll as many as possible with a target between 200 to 300, which roughly represents ten percent of what Kimball estimates as the overall need within Tuolumne County.
Down To The Nitty Gritty…
Those interested in signing up for the summer program may do so at the Thursday grocery pick-up locations, which additionally offer kids' activities and programs: the county library in Sonora (480 Greenley Road); and county youth centers in Groveland (18950 Highway 120), Jamestown (10540 7th St.), and Tuolumne (18636 Main St.).
The program runs through August 18, a week before schools start up again on August 24. Tentative plans for the coming school year are to incorporate the service, for those who request it, with the FFK grocery program for more seamless food delivery.
As a final note Kimball encourages interested summer program supporters to give her office a call. "We are in need of volunteers for all our programs who can drive and have a clean DMV [record] and in the warehouse to help prepare these bags. For more details just call the Food Bank office at 209 533-1397, extension 228."