Water Education And Awareness Day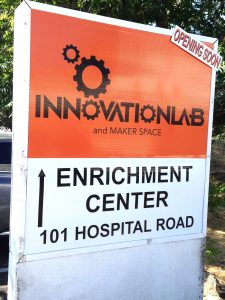 Innovation Lab

View Photos
Sonora, CA — A local collaborative focused on water, spearheaded by Columbia College, is operating out of the Tuolumne County Innovation Lab.
Today the Center for Water Resources Management and the Innovation Lab will host a "Water Education and Awareness Day" event from 10am-2pm at the lab at 101 Hospital Road in Sonora. The free event is open to the public and will feature presentations from representatives of Columbia College, Mother Lode Job Training, the Environmental Protection Agency and the State Water Resources Control Board. A panel discussion of experts will discuss the future of the industry, employment and drought.
According to information provided by the center,  it is a collaboration of utility agencies, industry, government, school districts, community colleges, and universities that will meet quarterly in a formal "Water Cluster" starting this July. Water Clusters are backed by the EPA and the Sonora Water Cluster is the first rural-based cluster in the nation.
The group notes that the Mother Lode Region, one of the highest producing watershed areas in California, faces unique challenges including multitudes of small water systems with a lack of central coordination.
The Center for Water Resources Management along with Columbia College's Career Technical Education (CTE) Division and Forestry and Natural Resources program are working to combine forces to develop cutting-edge training opportunities for the next generation of water workers.