Local Lawmakers Oppose Bill To Replace Landlines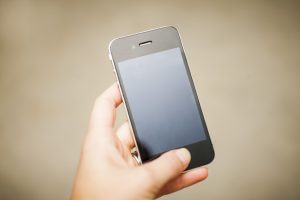 Cell Phone

View Photos
Sonora, CA — Tuolumne County Supervisors voted to send a letter to the Assembly voicing public safety and cost concerns over a bill aimed getting rid of landline phones to help meet state carbon reduction goals.
Noting that the existing state network creates an estimated greenhouse gas equivalent of burning 100 million pounds of coal each year and uses 3 billion gallons of water annually while consuming the power equivalent to running nearly 90,000 refrigerators 24 hours a day, 365 days a year, AB 2395 author, Democrat Assemblymember Evan Low, calls for replacing traditional landline service with cell service to promote internet-based telecommunications. At Tuesday's board meeting, County Administrator, Craig Pedro explained, "The problem with the bill is that there are not enough consumer protections built into the bill. We run the risk of a loss of basic phone service, particularly in rural areas…loss of dependable and affordable service, negative economic impacts and public safety being threatened."
Supervisor Randy Hanvelt, who brought the bill to the board's attention, noted the urgency to send a letter to the Assembly as it could pass the bill onto the Senate by the first week in June.  He stated, "I think we need to go on record protecting our people in this case in doing the right thing. Not that this is a bad concept, but the implementation, the process, is bad."
The board voted unanimously in favor of sending the letter.