7,000 Cannabis Plants Destroyed In Remote San Andreas Grow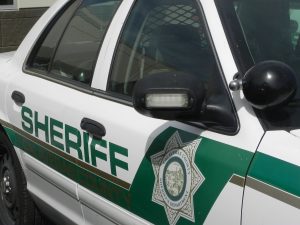 Calaveras County Sheriff

View Photos
San Andreas, CA — It's that time of the year, says Calaveras County Sheriff Rick DiBasilio, when local law enforcement gets busy irradicating illegal pot grows.
With the winter's wetter weather and the Mother Lode's prime growing conditions, Sheriff Di Basilio reports that, last Friday, his department destroyed about 7,000 plants ranging from six inches to two feet tall. They were spotted, he says, on a remote hilly, very steep property in San Andreas that is a reoccurring site for shady cultivators.
"Our narcotics units did a flyover and observed the plants…found that they were on private property…contacted the owner and obtained a search warrant from a judge," he explains matter-of-factly. There were no buildings on the property and no one was located onsite, he adds.
Sheriff DiBasilio remarks that, over the past four years, drought conditions have caused illegal grows to be somewhat less abundant than he anticipates this season. Subsequently, he is looking forward to having more enforcement personnel available, due to the urgency ordinance passed by the Calaveras County Board of Supervisors last week regulating medical cannabis cultivation.
As he points out, "Alpine, Amador, Tuolumne, Stanislaus and San Joaquin counties have a total ban on marijuana grows, so we are kind of the hub right now…I foresee it to potentially to be not a fun year — let's just put it that way — during the harvest season." Plans are to ramp up enforcement as soon as possible, especially because grows are ripe for burglars or robbers to target during harvest time in late August and September.