Welcome To Calaveras Cannabis Country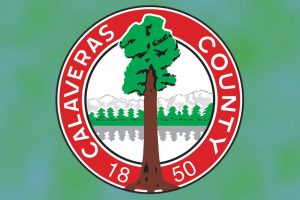 Calaveras County Seal

View Photos
San Andreas, CA – As an afternoon public session approached 11 p.m., it took the Calaveras supervisors, county staff and input from a village-sized audience to hash out final revisions that enabled a medical cannabis cultivation urgency ordinance to pass.
It was about 2 in the afternoon, fresh from lunch and a break to watch a ceremonial "frog jump" promoting next week's county fair and Jumping Frog Jubilee when more than a full house of public stakeholders and the board convened in the government center supervisors chambers. It is uncertain how many would have guessed just how or when the evening would resolve. In the end, it took a full workday if you count eight hours and a lunch break, for the final vote.
Over the course of a nearly four-hour public comment session dozens of attendees spoke, both for and against the ordinance. Early in the public comment period, county staff also chimed in. Chief among those, District Attorney Barbara Yook fully pressed for a temporary ban.
Sheriff's Office Chimes In
Newly appointed Sheriff Rick DiBasilio and Capt. Jim Macedo let the board know that while they, too, preferred an outright ban over a temporary urgency ordinance, with literally hundreds of illegal grows in place and more potentially in the planning stages, having some kind of stop-gap regulations could provide a compromise. The new Sheriff admitted that, with probable measures coming to the November ballot, the handwriting was on the wall that more marijuana cultivation was probably coming to California. Under newly passed state laws, provisions are already in the wings for commercial grows, although local jurisdictions have the option to either ban or provide further restrictions.
In presenting the department's case to the board for a more finely honed temporary ordinances, Capt. Macedo suggested a number of specific edits that would better facilitate and strengthen enforcement capabilities.
Over hours in the chambers, moods seemed to shift towards middle-ground resolution. Enforcement officials and residents who earlier favored a ban seemed willing to consider an ordinance with strong restrictions and enforcement teeth. Cultivators with current grows that they described as noncompliant with the ordinance expressed frustration, particularly with setback and other grow restrictions, but most conceded that having regulations in place would serve the needs of the many better than a county-enacted ban.
Comments Cue Dramatic Crescendo
At one point, rumors repeated out loud in the public forum that District 4 Supervisor Debbie Ponte would have to recuse herself from the vote due to a family member's involvement in cultivation, made the room – and Ponte herself, gasp. After asking and having County Counsel Megan Stedtfeld publicly clarify the grounds for conflicts of interest, with control Ponte emphatically stated, "I am not a grower. My husband is not a grower. My 21-year-old daughter is not a grower…my other daughter is buried in the ground…we are not growers…do not profit or take any money for it."
Shortly after Ponte shared that the supervisors' latest draft ordinance was the latest and best effort that the county could offer to protect public health and safety, address neighbors' concerns, and provide strict regulatory oversight. According to Ponte, the effort took several meetings that she and Chair Edson held, with input from staff, enforcement officials, cultivators and concerned landowners.
For the next few hours, staff worked to incorporate many of the suggested edits, at the supervisors' direction. A final motion to approve made by District 2 Supervisor Chris Wright, was seconded by Ponte. In the end, the urgency ordinance squeaked through with the required four-fifths majority vote. The sole dissenter, District 3 Supervisor Michael Oliveira, expressed enforcement concerns and a preference to wait for a permanent ordinance; this will likely to take several more months while county planning completes its environmental impact study, as required under state law.
Calaveras Cannabis Country
The temporary urgency ordinance, which immediately went into effect after the vote, makes Calaveras County one of the few jurisdictions in the state with an active regulatory process for medical cannabis cultivation. However under urgency clause provisions, while the temporary laws remain in effect, grows are limited to those in existence as of the May 10 enactment date.
Cultivators must now apply to register their sites by June 30 or risk being unable to cultivate without delays of up to several months or longer. Those who do not are subject to immediate enforcement and abatement. Registration fees are $100 for personal growers; $200 for caregivers; and $5,000 for commercial cultivators. All registrations require identification verification, various degrees of background checks and other documentations, as well as all other county operational permits. Many other conditions and requirements apply; such as permanent dwellings — or in the case of Butte Fire survivors, temporary dwellings with county-approved utility connections; and compliant entrance signage at grow sites.
According to staff estimates, the registration fees will bring $1 million into the county coffers if 200 cultivators register. It would be enough to hire two additional deputies and two more code enforcement officials as well as support vehicles and staff.