Water Board Eases Local Conservation Standards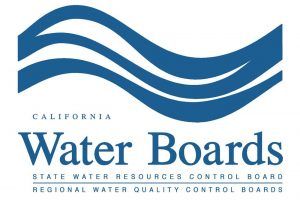 CA Water Board logo

View Photos
Sacramento, CA — Customers on three Mother Lode water utilities are being given a bit of a break by the State Water Board on their water savings mandates, still actively in place due to lingering drought conditions.
Today, the Water Board posted new, slightly reduced conservation standards for urban water suppliers across the state, allowing more flexibility based on performance and current climate conditions, among other factors. The document indicates that Calaveras County Water District's former standard of 16 percent compared to 2013 usage has been reduced to 13 percent, effective March 1 for reporting purposes. Tuolumne Utilities District and Groveland Community Services District, which both had been assigned a 24 percent standard, are now required to maintain 21 percent in water savings.
The Water Board, now seeking input on potential modifications of its current emergency conservation regulation, will hold a workshop on the topic April 20 and is accepting public comments until noon on April 14. Reportedly, the effort may well result in a further easing of mandatory restrictions, especially in the northern half of the state, due to this past winter's rainfall and current water storage levels in the state's northernmost reservoirs as well in the Sierra snowpack. The Water Board is expected to issue a final decision May 3.