New Leadership Plans Still Surfacing At Summerville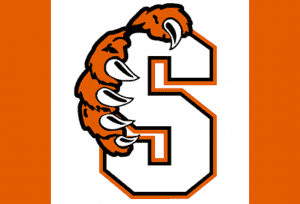 Summerville Bears logo

View Photos
Tuolumne, CA — A shift within the school administration at Summerville quietly in the works since early February has abruptly surfaced in the past few days, although plans are still somewhat under wraps.
As Summerville Union High School District Superintendent Robert Griffith explains, "On February 10th we had a board meeting in which our board made a decision to reassign two administrators, based on a direction in which they would like to take the district. So as that took place, it opened up a position of principal." Although it will not be official until the Summerville trustees' announcement is made during their April 13 meeting, Griffith states Diana Harford, the current principal of the district's Connections charter school for the visual and performing arts, will add Summerville Principal to her job title, effective July 1.
In other tandem board moves, Griffith shares that openings were made for a deputy principal and two grade-level coordinators. He additionally confides that an interview process took place last week and recommendations for those positions will go to the board with probable announcements also coming at the April 13 session.
Asked for details behind the board's decision to reassign current Summerville Principal David Johnstone and grade level coordinator John Contreras, Griffith demurs. Replying with obvious care, he states, "Any personnel decision made by a board in closed session…any rationale or any reasoning is going to remain confidential…for the protection of those employees and for the protection of the District." Based on their seniority, credentials and personal preferences he says both have options either to teach in the District or not.
Speaking effusively about Harford's selection Griffith points out, "She brings over 20 years of experience as an administrator at Summerville to the table — and a lot of respect from the community and students and staff. So it is our hope that she will be able to provide that same high level of leadership for all students… particularly in the area of academics and staff development…for our students and teachers…that she previously just brought to Connections."