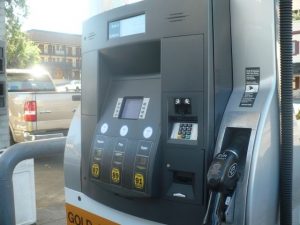 Stock Photo Gas pump

View Photos
Sacramento, CA — Californians will get a break at the pump due to a slight dip in the gas tax rate.
On Tuesday, the state's Board of Equalization (BOE) voted 3-2 to lower the rate by 2.2 cents per gallon, which drops the total rate to 27.8 from 30 cents.  The new tax amount will begin July 1 and run through the fiscal 2016-17 year, which ends on June 30.
As previously reported, BOE Vice Chair George Runner has been vocal on this issue. He  states that the vote was a matter of fairness and the right thing to do, as Californians overpaid on gas taxes last year due to the 2010 Gas Tax Swap law, which he calls a "bizarre formula" for figuring the gas tax rate.  Runner adds, "Unfortunately, even after the cut goes into effect, Californians will still pay some of the highest taxes in the nation. " Runner argues that lawmakers need to simplify the tax laws.
Additionally, customers of pawnshops could get a sales tax break when it comes to buying back their goods. The board is sponsoring legislation that exempts those customers from paying sales tax if they reclaim the item within six months.