Several Ballot Measures Related To Marijuana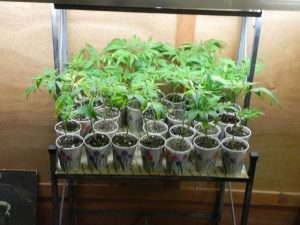 Marijuana Plants

View Photos
Sacramento, CA — Supporters of three proposed California ballot measures, all related to legalizing recreational marijuana, can now begin collecting signatures.
The measures are similar, but different. All three are being pushed by a group of attorneys, and general marijuana backers. Many of the same proponents are listed on all three measures, indicating there is not a clear consensus on how marijuana supporters would like to move forward. All three would create a commission to regulate and license the marijuana industry. In addition, they all allow for local governments to restrict or ban marijuana if their local voters approve it.
The first ballot measure calls for allowing excise taxes on recreational marijuana, up to 15% of the retail price. It would also prohibit discrimination based on marijuana use, and restrict marijuana testing for job applicants and employees.
The second measure would allow an excise tax of only 12% of the retail price.
The third measure allows up to a 15% excise tax, but in addition, requires that the legislature pass laws implementing the ballot measure by January 1st, 2018, which would be a year and two months after approval.
Secretary of State Alex Padilla has ok'd all three measures, and the proponents can now start collecting the needed 365,880 signatures to become eligible for the ballot.