Surprise Gifts For Community Givers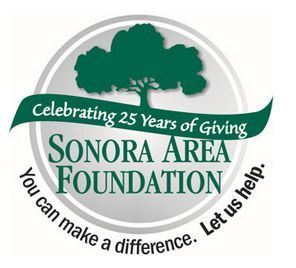 25th Sonora Area Foundationlogo2015

View Photos
Sonora, CA — In the spirit of the holidays, the Sonora Area Foundation (SAF) surprised county law enforcement with a gift that will keep on giving.
This week, at its monthly meeting, supervisors of the Tuolumne County Sheriff's Community Service Unit, made up of mostly volunteers, got an unexpected $10,000 check, hand-delivered from the foundation's Executive Director Ed Wyllie, who explains the reason behind the gift. "The volunteers that participate…provide a lot of service back, not only to the sheriff's department, but the community as well. So, in discussing the proactive grants that the board likes to make at the end of each year, that was one that was identified — and that they felt very good about awarding to them," Wyllie states.
Sheriff Jim Mele remarked that volunteers are a very important part of the Tuolumne County Sheriff's Office, noting that there is great pride when others notice their efforts.
Wyllie says more presents are on the way next week, as the foundation will be giving out three additional surprises checks to local organizations. Asked for hints, laughing he retorted, "That's the thing about the proactive grant making at the end of the year, that it's a surprise, not only for the organization, but what the amount is."