TUD Water For Jamestown Dry Well Cluster Area?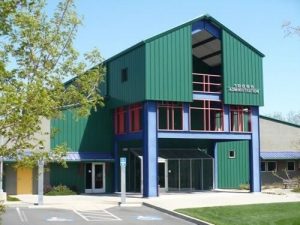 TUD Building

View Photos
Jamestown, CA — Residents of an area rife with failing wells are invited to discuss hooking up with a permanent solution.
The Tuolumne County Office of Emergency Services (OES) and Tuolumne Utilities District (TUD) are hosting a public forum Tuesday for people living in the Quartz Street and Dutch Mine Road area.
From 6 to 7 p.m. in the Jamestown Elementary School gymnasium (18299 5th Ave.), the agencies will discuss with residents and gather their input about the possibility of permanently connecting those with drought-stricken dry wells to a TUD water main extension that would be largely paid through drought emergency funding from the State Dept. of Water Resources and Water Resources Control Board.
According to OES spokesperson Ethan Billigmeier, "This [forum] is to gauge interest in the project…we have submitted the scope of work…to the state…departments, and what they are asking us to to do is to engage [the stakeholders]…and affirm to them why this is a good idea." He describes the project as an extraordinary opportunity. "[Residents] are going to be getting an extremely discounted hookup fee to TUD that, if this [drought emergency water supply] program ends — and there is no more funding for it…it would be a lot of money per home to connect," he explains.
Billigmeier estimates that, under the proposed project, the cost per residence to pipe a connection from the proposed main to a meter box varies. After initially indicating an estimated figure range of $400 to $500 that was aired by Clarke Broadcasting, he contacted the News Center Tuesday morning with a correction, stating that TUD would require a $2,000 to $5,000 deposit from each resident, based on several factors that include the number of participants, the length of the distance from the main line to the meter box and choice of piping. He adds that any unused portion of a resident's deposit will be returned. Billigmeier points out that most of the homes in the neighborhood are already receiving water supplies from temporary tanks through the county's state-funded emergency water delivery program.
Realistically, "We not sure if those [affected] wells will ever come back or what they will be like if they do get water," Billigmeier points out. Elaborating further, "That area was heavily mined during the Gold Rush time and…although it is fractured rock, it behaves a little differently than typical fractured rock — there are so many different mine shafts that the recharge rate may not be the same as if they were a little bit more up the hill and not have been mined as extensively," he states.
Residents of nearby Jacksonville Road are also being invited as there may be a potential opportunity to extend a water main down that road, although that project has not yet been discussed with the two state agencies.
Billigmeier shares that, for the month of September, the county's water delivery program, which provided free potable supplies to large concentrations of residences in the Jamestown and Groveland areas, among others, cost $55,000. The county and TUD have been researching ways and means, where possible, to supply permanent public water connections for cost-efficiency and reliability.