$4.5 Million In SBA Loans For Butte Fire Survivors So Far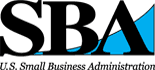 SBA logo

View Photos
Sacramento, CA — The feds have approved over $10 million in low-interest loans to those impacted by the Butte and Valley Fires as of Tuesday.
According to Small Business Administration (SBA) Office of Disaster Assistance spokesperson Yolanda Stokes, in Calaveras County alone, 676 homes and 188 businesses impacted by the Butte Fire federal disaster have been referred from FEMA to SBA to date. She adds, "So far, we have approved 31 home loans for Calaveras County for a total of $4.5 million…we have not approved any business loans yet – those are still in process."
Eligible residents and business owners have until Nov. 23 to file for SBA loans, which is also the same filing deadline for tapping FEMA resources. As that date is now less than 30 days away, Stokes states, "I encourage everyone to take advantage of that center being open at Calaveras [County government center]. Go in to get that face-to-face assistance."
Stokes advises those who are unable to meet in person at the government center, which is located in San Andreas at 891 Mountain Ranch Road, to contact SBA directly at 800 659-2955 or apply online. For more previously reported resource details and links, click here.