Details, Filing Deadlines For Butte Fire Survivors Seeking SBA, FEMA Help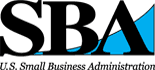 SBA logo

View Photos
San Andreas, CA — Two federal government agencies that set up onsite at the Calaveras County government center will stay to assist Butte Fire survivors for as long as it takes.
So says Yolanda Stokes, public information officer for the Small Business Administration (SBA). She states that the agencies, at the request of Governor Jerry Brown and other state officials, were initially sent out to assess damages for the findings that led President Obama to declare the Butte Fire a federal disaster, after which both agencies dispatched representatives to the Calaveras Local Assistance Center (CLAC).
SBA, as Stokes explains, provides low-interest loan programs to homeowners, renters, businesses and nonprofits in disasters. "Whether you're insured or underinsured…the only thing is that we don't duplicate benefits, so if you have received a settlement from your insurance or if you end up getting a grant from FEMA, then we'll just reduce your loan amount, based on that," she states.
Step One: Get Your FEMA Number 
"Basically, the simplest thing to do for anyone who's had any type of damage as a result of the Butte Fire is to go down to the disaster recovery center set up at the Calaveras County government center, and there are signs everywhere to direct you," Stokes advises. The first stop she says, is to see FEMA and obtain a registration number that will become your access point to disaster programs currently in place as well as those that may become available down the line.  Hours of operation at the center, according to Stokes, are Monday through Friday from 8 a.m. until 6 p.m.; Saturday, from 9 a.m. to 4 p.m., and Sunday from noon to 4 p.m.
Butte Fire survivors are eligible for loans to replace physical property up to $200,000, as long as it is a primary residence, as well as up to an additional $40,000 to replace personal possessions such as a car, furniture, appliances and clothing destroyed or damaged in the fire.
Business owners may be eligible for loans of up to $2 million to cover loss of structure, machinery, equipment, even working capital needs. The latter could cover, Stokes states, "If they had to close as a result of the smoke…lost out on income and revenue, so they are not to meet their bills of financial obligations."
FEMA and SBA Deadline: Nov. 23
Once one applies for an SBA loan, the request goes into a queue and is assigned a loan officer, and at the same time, a loss verifier/appraiser will set an appointment to help make the necessary determinations, Stokes explains. She encourages Butte Fire survivors to apply as soon as possible, especially as the deadline to file for FEMA assistance and for an SBA loan is Nov. 23. Generally, she estimates that it takes about two to three weeks before a loan decision is made and another week or so for the first disbursement.
"If you apply for the loan and find you don't need it, you can cancel it, and if you get approved for an amount and find, as you are rebuilding your home or business, that you need additional money, you can ask for an increase, so there is a lot of flexibility there," Stokes points out. She adds that for those who have an existing mortgage on a damaged home, SBA has a refinance program, and for homeowners who want to relocate, the agency can help with that. According to the SBA website, for applicants unable to obtain credit elsewhere their loan interest rate will not exceed four percent; for those who can obtain credit elsewhere, the interest rate will not exceed eight percent.
Of Note And Related Resource Info…  
While the simplest way for Butte Fire survivors to initiate the process is to actually visit the assistance center in person, Stokes says you can also register online with FEMA by clicking here or calling 1-800-621-FEMA. For more SBA disaster loan details, applications, fact sheets and other related resources, click here. To reach SBA counselors by phone with your questions, Stokes suggests calling the 800 659-2955 customer service line.
A note for those seeking FEMA disaster assistance grants: they do not count as income. So, survivors who receive them will not need to pay any additional income taxes and it will not impact their Social Security income. These grants can help cover temporary housing, essential home repairs, replacement of personal property and other disaster-related needs.
FEMA is also warning survivors to be on the alert for scam artists who might attempt to make fraudulent contact with them via a phone call or visit, claiming to be a FEMA rep. FEMA personnel carry official photo identification as part of their credentials and have proper contact information. Additionally, be aware that FEMA asks survivors for their Social Security number and banking information ONLY when officially registering them for FEMA assistance.