Lawmakers Calling For A Water Storing Plan If El Niño Hits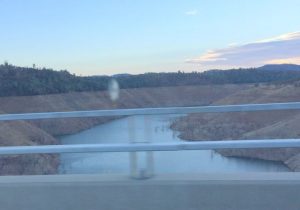 New Melones-10-19-15

View Photos
Sonora, CA — Mother Lode Congressman Tom McClintock is part of a Republican delegation of California lawmakers calling for a government plan to collect anticipated water gains from El Niño rains.
Today, McClintock along with 14 other GOP lawmakers, signed and sent a letter to President Barack Obama and Governor Jerry Brown, demanding federal and state plans to capture the much-needed rainfall. The letter was prompted by National Oceanic and Atmospheric Administration predictions of a 95 percent chance for an El Niño this winter. As the letter states,  "We believe that federal and state environmental policies and regulations have negatively impacted California's current situation by denying us the ability to capture water for human use and consumption now and to better prepare ourselves for situations like the current drought."
The letter goes on to question whether federal and state agencies are prepared to take advantage of the possible deluge of water an El Niño winter could bring. It states, "While it is important to prepare for and respond to mudslides and flooding, it is also important to remember that our constituents desperately need the water they are entitled to or have contracted and paid for. If El Nino-related precipitation materializes and we are able to capture it for human use, this could provide some much needed water to our constituents.
To view the entire letter click here. El Nino Letter – Federal