Property Owner In Hot Water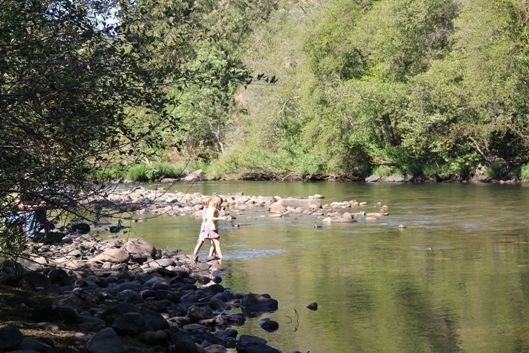 Kids enjoy the Mokelumne River

View Photos
Sacramento, CA — Water diversions from the Mokelumne River Watershed has landed a Cease and Desist Order along with a possible hefty fine on property owners in Amador County.
The property owners, all of the Vicini family includes; Rickland E., Anthony W., Cindy M., Mervin C., and Kathleen, own seven adjoining parcels in Plymouth and have a post-1914 water right, according to the State Water Resources Control Board. It alleges the owners diverted water from the Dry and Willow creeks without authorization, which carries a penalty of $23,683.
State water officials report staff discovered five unlicensed reservoirs on the properties during a May 2015 inspection and concluded around 17.9 acre-feet of water was illegally siphoned from the streams over the past two-years beginning in 2014.
The owners now have 180 days to prove the reservoirs no longer store water and 20 days to call for a hearing before the State Water Board. A $10,000 a day fine will be leveled on the owners if do not comply with the order.