State's Water Worries At All-time High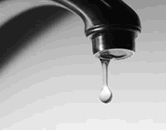 Water

View Photos
San Francisco, CA – "Extremely serious" is what a majority of voters are labeling the current water shortage situation in the state.
Up from 66 percent in May, currently 76 percent of those polled view the state's lack of water as an increasingly serious problem.  The latest Field Poll on the issue found that concerns have reached a record high since it began tracking California voter opinions about the water shortage 18 months ago. A key factor in the survey released today, according to officials, is that the water shortage is now directly affecting a majority of voters, particularly those in the Central Valley.
With regard to residential versus agricultural use, 63 percent of voters believe that residents are doing their part and 54 percent acknowledge farmers are helping the state get through the drought. However, only 38 percent say the same is true of business and commercial water users.
The consensus is that reducing tap usage both inside and outside of homes is very important with eight in ten or more than 80 percent of voters; 55 percent currently see landscaping changes to drought-friendly plants and lawns as vital.
Voters' seriousness concerning the state's water woes certainly reflects when compared to figures gathered in 1977 during another severe statewide drought. At that time, just over 50 percent of voters queried described that situation as "extremely serious."