Elementary School Death Threat Being Investigated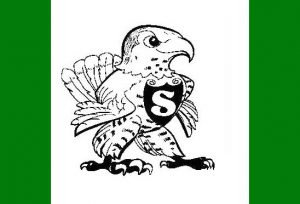 Soulsbyville Elementary School Falcons logo

View Photos
Soulsbyville, CA — A death threat on a Soulsbyville Elementary school bus has sparked the involvement of the Tuolumne County Sheriff's Department.
Of the matter, sheriff's department spokesperson Deputy Rob Lyons comments, "Right now is a hyper-vigilant time, and in light of recent events, the school contacted the department, which took a report." He adds that the school is fully engaged, involving the parents and professional help for the preteen juvenile.
According to the sheriff's log, earlier this week, a school bus driver overheard the student threaten another student with the words, "You will die — I'm going to kill you." School officials reported that in late September the student had also stated to a teacher, "I have a plan for everyone at the school."
Sharing his perspective, Soulsbyville Elementary School Superintendent Jeff Winfield states,  "Our district is following our policies and we are responding as we have in past practice. Involving law enforcement is part of modeling the seriousness of making threats — the elementary school experience is a good time to start training kids about these important issues." Winfield was one of several elementary school administrators interviewed by Clarke Broadcasting for an article that was part of a series on safety in local schools.
In addition to a rash of national stories of on-campus violence, within the past two weeks a thwarted mass shooting plot by four Summerville High School students made headlines and was reported here. Also reported here, earlier this week at Sonora High, another death threat note to a previously targeted bullying and assault victim is also under investigation by Sonora police.