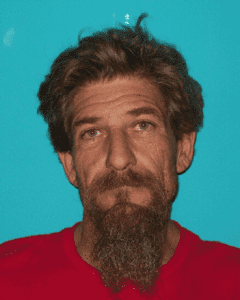 David Creekmore

View Photos
Jamestown, CA — A man pulls up to the CHP office in Jamestown and ends up behind bars for DUI with an SUV loaded with weed.
The incident happened around 1:40 p.m. Thursday.  The CHP reports David Creekmore walked into the office asking about an ongoing legal matter.  During the discussion, the officer behind the desk started to question whether Creekmore was under the influence, asking him how he got to the office.  Creekmore responded he drove a Nissan Pathfinder to the office
Checking the CHP security video, it showed Creekmore driving into the lot with no one else in the SUV.  The officer then conducted a Field Sobriety Tests on Creekmore and subsequently arrested him for DUI on drugs.
A search of the SUV found large amounts of Marijuana and paraphernalia.  Besides the DUI, he also faces additional charges of possession of more than one ounce of marijuana and transportation. (Photos of the confiscated drugs can be view in the upper left hand box.)