Some Local Ed Stats Differ From State Data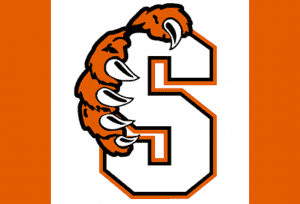 Summerville Bears logo

View Photos
Sonora, CA —  At least one Mother Lode high school district is at odds with state education snapshot reports recently made available through its online portal.
When the data first became available in mid-August, Clarke Broadcasting reported on the state's findings here.
Summerville Union High School District officials, after reading the article and some of the less than impressive data being reported by the state on its performance metrics, took exception, according to Superintendent Robert Griffith. "[The story] helped bring to our attention…that the stats were incorrect, and we were able to follow it up," he states.
"We're at a time of education that public awareness of the quality of schools is really important," Griffith continues. So, he adds, "When we saw that the data listed on the state website…was so far off…we did an internal investigation into where those stats are coming from."
Attempting to discern the disparity, Griffith points to a complicated reporting process; the district, using one interface data system interface, uploads its information to the state website, which uses a different one. From there, the data is pulled to parse for the report. "At any point in there [if] the data gets misconstrued, there's going to be a problem," he says simply.
Actuals Vs. State Stats
"So, the number of seniors graduating, meeting the 'a-g' requirements, which are the UC/CSU requirements for admission…was at 48 percent, which is well above the state average," Griffith states. The state data listed the district's average at eight percent. Furthermore, he states, "In participation in career and technical courses, and the number of students graduating from our school and our district having taken at least one CTC course…Summerville High was 84 percent." The state reported a zero percent completion rate on that metric.
"Anyway, we're just glad to get the right stats out there — and that people really realize that we really do a fantastic job in preparing students for having different options, whether that be career and technical education…all the way to meeting UC requirements well above the state averages," Griffith remarks.
He notes that Summerville's latest graduation rate of over 90 percent concurs with the state statistic, but it is still not as high as he would like it to be. The reason, "It's still a very volatile figure, because if we have students who actually go to summer school, they're not reflected in those figures," he states. Too, due to the relatively small size of the graduating classes, when one or two students do not complete their requirements – or transfer before graduating — it also has a significant impact on the percentage rate.
When contacted to confirm the accuracy of the Sonora Union High School District data reported by the state, Superintendent Pat Chabot states that its latest overall graduation rate was nearly 95 percent, not 88 percent, as indicated by the state figures. That is the lone item he took issue with in relation to the state's report. The district figures include Sonora High, the Cassina High continuation and Ted Bird High independent study schools as well as Adult Ed students working to obtain their high school diplomas.