Busted For Meth With Intent To Sell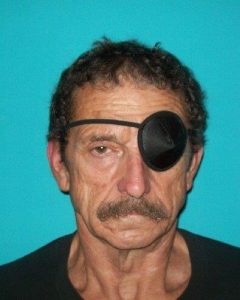 Arthur Boyd Weaver, Mug Shot

View Photos
Sonora, CA — During a traffic stop on his Ford F150, a transient felon with a previous firearm conviction was arrested this week for drug and firearm charges.
It was in the early hours of Tuesday, around 1 a.m. when Tuolumne County Sheriff's Department deputies pulled over 59-year-old Arthur Boyd Weaver for equipment violations on the truck he was driving along Mono Way by The Junction shopping center. According to the arrest report, there were no other passengers in the pick up as the department's K9 Justice circled its exterior and alerted to possible narcotics inside.
During an inside search, deputies found a loaded 22 rifle, two digital scales, 15.5 grams of suspected methamphetamine, estimated to have a street value of $1,500, along with $575 in cash and paraphernalia for smoking the drug. A records check additionally turned up a previous felony conviction on Weaver, which prohibits him from possessing firearms.
Taken into custody and booked into the Tuolumne County Jail, Weaver was booked for three felony offenses: possession of a controlled substance while armed with a loaded firearm; possession of a controlled substance for sale; and for possessing a firearm as an convicted felon. After posting bail, he was released from custody, pending his court date.