Community Leader Uslander Passes Away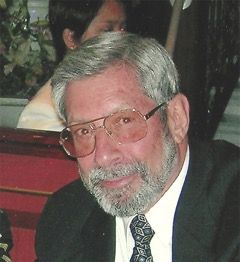 Ira Uslander

View Photos
Update Saturday, 6 a.m.: The  family will hold a Celebration of Life service for Ira Uslander at the Sonora Elks Lodge on Saturday, October 3 at noon.
Original Post Friday, 12:26 p.m.: Sonora, CA — Ira Uslander, General Manager of Seniority Lifecare at Home, died recently at the age of 81.
Uslander was born in Chicago in 1933 and spent most of his first 75 years in the Windy City, minus four years receiving a degree at MIT, and a period of time serving with the U.S. Army. In 2008 he retired as the Director of Corporate Relations at the McCormick School of Engineering at Northwestern University. At the urging of his son and daughter-in-law, Dr. Bob and Sandy Uslander, he and wife Arlene decided to relocate to Tuolumne County.
Ira eventually started to help with some of the marketing and operations of Seniority Lifecare at Home, founded by his son and daughter-in-law, which helps elderly residents receive needed services, but still have the independence of living in their home.  Ira was eventually asked to become General Manager. Dr. Uslander witnessed his father "re-invent himself," saying, "He became one of the top experts in the area on how to handle the changes that come at that point of life, how to find the resources you need, and how to deal with challenges like dementia, and frailty. He took it upon himself to become an expert, and a resource, and joined a number of different organizations, and boards, around Tuolumne County."
When Ira and Arlene first arrived in Tuolumne County, they told their son that many people they met on the street would say, "Oh, so you're Dr. Uslander's parents." Dr. Uslander jokes that it started to reverse within a couple of years, as people would instead start coming to him and say, "Oh, so you're Ira Uslander's son."
Ira and Arlene eventually moved down to San Diego, along with Bob and Sandy, but Ira would still spend about a week each month in Sonora to help oversee Seniority Life Care At Home. His health recently deteriorated quickly, and he passed away in Southern California, surrounded by loving family members.
The family reports that Ira's greatest legacy is his grandchildren that he helped raise.  He was preceded in death by his wife of 58 years, Arlene, who passed away a year ago. The couple leaves behind two sons, two daughters-in-law, two brothers, and four grandchildren.