New Leader At New Melones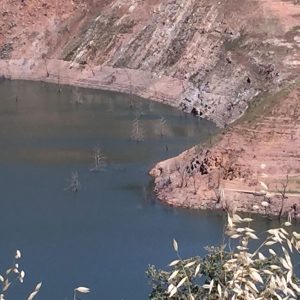 New Melones low water levels

View Photos
Tuolumne County, CA — The Bureau of Reclamation has picked a new Manager at New Melones Lake.
Robert LaFleur is stepping into the role, and he will assist the Area Manager of the Mid-Pacific Region's Central California Area Office in managing public recreation and natural resources at the lake. LeFleur will be directly responsible for the maintenance of developed recreation areas, natural and cultural resources, visitor services and concession management.
LaFleur earned a degree from Louisiana State University in 1991 and began his career working with the U.S. Fish and Wildlife Service in Tennessee. The BOR reports that LaFleur has 15 years of supervisory experience, and knowledge in the area of managing public lands.