Sonora Area Foundation Donations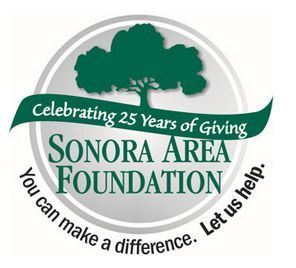 25th Sonora Area Foundationlogo2015

View Photos
Sonora, CA — Ed Wyllie, Executive Director Sonora Area Foundation details what a  donation to them pays for in his newest blog.
Wyllie notes money donated to the foundation, a tax exempt public charity, does not go to salaries or other administrative and operational costs. Those costs are provided for by the the Irving J. Symons Foundation for Tuolumne County and the Symons Family Fund. Details are in his blog What Does My Donation Go To here.
The Sonora Area Foundation is celebrating 25 years of giving this year. The foundation holds over 180 donor funds, awarded in a variety of grant categories – human needs and services, education, arts and culture, health, public/society benefit, environment/animals, science and technology. Grant making from those funds and from their competitive grant program accounts for $1.2 to $1.3 million per year, and is cumulatively $18.5 million since 1990.
2015 marks the 100th anniversary of the nation's first community foundation, the Cleveland Foundation. For the past 100 years, community philanthropy has grown through the formation of locally based community foundations, now totaling over 750 such foundations across the United States.