Greenley Road Project Clears Hurdle: City Hears About Walmart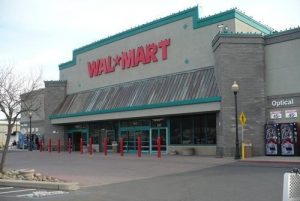 Sonora Wal-Mart

View Photos
Sonora, CA — The Sonora City Council passed a Mitigated Negative Declaration related to the planned Greenley Road/Mono Way widening project, essentially finding no significant environmental impacts.
Mayor Ron Stearn says the document was approved unanimously last night. The widening project is being done in correlation with the construction of the new SRMC Cancer Center. Mayor Stearn says that it is "probably one of the busiest intersections in the county." The city still needs to acquire the gas station property at the corner, and finalize an overall cost share agreement with the county. The project is estimated to take around $3-million. The city is proposing to pay $1-million and is asking the county to cover $2-million. It is noted that SRMC will chip in $800,000 in traffic impact mitigation fees for the construction of the Cancer Center.
On another note, City Attorney Byron Smith announced that the Tuolumne County Superior Court has sided with the city and Walmart on the final legal challenge related to Walmart's planned expansion. The aspect up for legal review was in relation to whether the expansion is consistent with the city's General Plan. The lawsuit was filed by the group called "Tuolumne County Jobs and Small Business Alliance."
Smith tells Clarke Broadcasting that the opponents can still appeal the judge's ruling, but it is somewhat unclear how much time they have to do so. "The law is not clear in this area, and I'm surprised that the state legislature has not cleaned this up," he says. "In fact, it lists three dates."
Smith notes that the appeal process, under state law, could range anywhere from 60 to 180 days.
"Because the legislature hasn't cleared this up, as a precaution, most individuals on a writ of mandate will choose the most conservative of the three dates, and that is the 60 days from the date that the decision is file stamped."
Smith notes that Walmart is very pleased with the ruling, and the city is happy to learn that they acted legally when approving the project.