Investigation Details BASE Jumping Deaths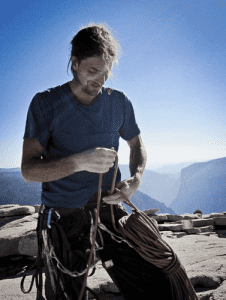 Dean Potter

View Photos
Yosemite, CA — The Associated Press obtained new information on the May deaths of renowned wingsuit flier Dean Potter and his friend Graham Hunt.
The two tragically died after jumping from Taft Point, approximately 3,500 ft. above the valley. The report notes that Potter strapped an iPhone to the back of his helmet to video Hunt. After 22 seconds, the video stopped, as the pair slammed into a ridgeline at over 100 mph. They were attempting to soar through a rock formation known as Lost Brother, and it left little room for error. The report notes that the deaths were "accidental" but the exact reason the jump failed is unknown. It lists multiple things that could have been contributing factors, such as air turbulence, distraction, indecision and miscalculation. The report notes that no drugs or alcohol were found in their systems.
Hunt was a former National Geographic "Adventurer of the Year" and directed multiple film documentaries on the outdoors. He was well known within the Yosemite community.