Know The Person In The Picture?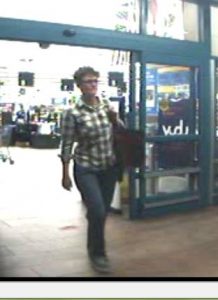 SPD potential witness

View Photos
Sonora, CA – The Sonora Police Department needs your help to identify the person in the picture in the left hand image box.
Police have released no detailed description of the person and no confirmation of whether the person in the image is male or female. The only information currently available is that police are "attempting to identify the subject as part of an ongoing investigation." Clarke Broadcasting contacted the police department this afternoon but was told that no further details were being given out on the case at the time.
Presently, Sonora Police officials are asking the public to immediately call the department at 532-8141 if you recognize — or are the person pictured — as has to do with an investigation now in progress.