Hanvelt References Rim Fire During House Testimony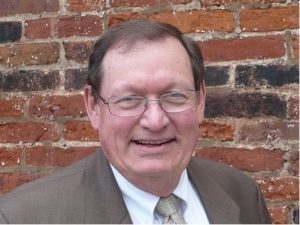 Randy Hanvelt

View Photos
Sonora, CA — Tuolumne County Supervisor Randy Hanvelt has heard positive response regarding his testimony this week to a U.S. House Subcommittee on Federal Lands.
Hanvelt was given five minutes to address the subcommittee, chaired by local Congressman Tom McClintock, Thursday morning in Washington, DC. A main focus was the impact of litigation on forest planning, and the resulting overgrowth and fire prone conditions. Hanvelt told the committee that the NEPA environmental review process is "broken" and that lawsuits, or the mere threat of one, often results in poor forest planning decisions. He referenced overgrowth in the forest that was evident during the 2013 Rim Fire.
Hanvelt says he's spoken with at least one Congressional staffer following the hearing that said his testimony would have a bearing on some forest related legislation currently being drafted in Washington, DC. A main point that Hanvelt stressed was "urgency" in dealing with the issue. He referenced how lawsuits are often filed prior to salvage logging operations, as seen during Rim Fire, and feels they are done solely to delay the process of removing the dead timber to the point where the wood no longer has any value.
Other speakers featured at the subcommittee hearing included former U.S. Forest Service Chief Dale Bosworth, Madison County (MT) Commissioner Dave Schultz, Professor Robert W. Malmsheimer of the SUNY College of Environmental Science and Forestry in New York, and Christopher Toplik of the North America Forest Restoration Priority Project.
You can read the full text of his speech here.