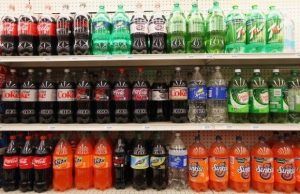 Soda

View Photos
Sacramento, CA — California lawmakers voted down a proposal to tax sugary beverages.
Yesterday the Assembly Health Committee denied a plan to place a two cent fee on sodas and other drinks high in sugar. It was introduced by Democratic Assemblyman Richard Bloom. It was supported by groups such as the American Heart Association and the California Dental Association. The estimated $3-million that would have been raised from the measure would have gone towards programs designed to prevent obesity, diabetes and heart disease.
In promoting the legislation, Bloom noted that type 2 diabetes cases have spiked over recent decades. He says since 1977, Americans have doubled their intake of sugar and consume approximately 300 more calories per day.
The committee vote was 6-10. Opponents argued that it would not change residents drinking habits, but increase food costs for lower income residents.