Credit Coming To Some In April/May Electric Bills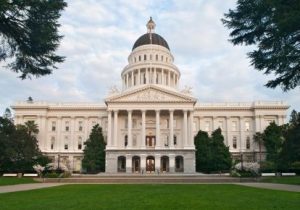 Sacramento Capitol Building

View Photos
San Francisco, CA — It's that time of year, at least for about 10.7 million Golden State households.
According to the California Public Utilities Commission (CPUC), for those consumers who did not get their Climate Credit last October or November, your credit will automatically come, in either April or May, courtesy of the State's Cap-and-Trade Program to fight climate change. Credits are issued, regardless of a consumer's bill amount or energy consumption level. This time around, the credit will average around $27, according to CPUC and the State Air Resources Board (ARB). Last year, credits totaled $736 million; this year, the agencies estimates $577 million in credits to households.
About a million small commercial, industrial and agricultural businesses, nonprofits and schools that use less than 20 kilowatts of electricity per month receive a monthly credit.
"It is all about putting money back into the pocketbooks and bank accounts of millions of California households and small businesses," explains ARB Board Chair Mary D. Nichols. "This is an opportunity for them to use it to save water, energy, and money – and fight climate change, too."
Part of the Global Warming Solutions Act of 2006 (Assembly Bill 32), requiring the reduction of greenhouse gas emissions to 1990 levels by 2020, CPUC calculates credits due to customers of investor-owned utilities that come from payments by power plants and industries through their carbon pollution permit purchases. The credits being returned to households in April/May per utility are as follows:
•       Pacific Gas and Electric Company: $24.76
•       Southern California Edison: $29
•       San Diego Gas & Electric: $36.24
•       Pacific Power: $141.03
•       Liberty Utilities: $35.01