Brown Granted 83 Easter Pardons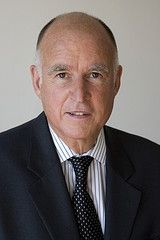 Jerry Brown

View Photos
Sacramento, CA — Governor Jerry Brown says that 83 people that committed crimes over past decades in California have paid their debt to society, so they were granted unconditional pardons.
Those 83 have been crime free for at least 10 years. In the region, there were no pardons issued for Tuolumne or Calaveras County residents, but there was one from nearby Amador County. Michael Bud Tillery was sentenced in 1987 for transporting and/or selling a controlled substance. He served three years of probation and six months in a work release program.
The Governor's pardon says Tillery has "lived an honest and upright life, exhibited good moral character, and conducted himself as a law-abiding citizen." Tillery was granted a full pardon.