Water Rights Curtailments Coming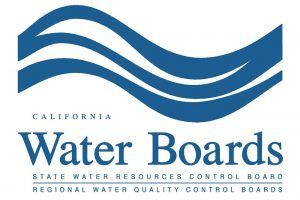 CA Water Resources Control Board Logo

View Photos
Sacramento, CA — The State Water Resources Control Board (WRCB) announced Friday that senior water rights holders within key state watersheds may have to cut back for the first time in the four-year drought.
The Board forewarns farm owners and residents with water rights that they will likely face restrictions on water diversions for irrigation and other purposes.  "These are very difficult times, and everyone, urban and rural, will have to make sacrifices as we go through them," said State Water Board Chair Felicia Marcus.  "As we deal with an unprecedented drought, both urban and rural water users should anticipate we will continue to take unprecedented actions."
California's system prioritizes water for those who made claims before 1914.  The water availability alert goes out to more than 36,000 water rights holders across the state, according to board officials, who say it is designed to give water right holders advance notice to aid them in making difficult spring planting decisions.
Last summer, water rights dating back to 1914 were curtailed on most of the state's major river systems, according to WRCB officials, who add that if dry conditions continue through the spring, curtailments are expected in certain watersheds on all post-1914 water rights; many holders of pre-1914 water rights may get curtailment notices as well.  Riparian water right holders in some watersheds are also likely to be required to reduce their diversions and share what natural flow supplies that remain, if any.