Republican Leaders Respond To Brown's Water Mandate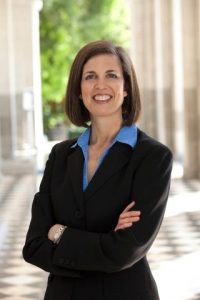 Kristin Olsen

View Photos
Sacramento, CA —  Leading California Republicans have mostly positive things to say about Governor Jerry Brown's call to cut water usage by 25%.
Assembly Republican Leader Kristin Olsen is in support of the mandate. She says, "Californians must do their part and conserve to ensure that we have enough water for residents and farmers. A statewide effort to conserve is a much preferred alternative to the zero water allocations that have had devastating impacts on the economy."
Olsen and Republican Senate Leader Bob Huff are both calling on the Governor to fast-track water projects dealing with desalination, groundwater cleanup and recycling.
Senator Huff added, "This crisis should not be manipulated to impose new emergency powers that would violate the personal and constitutional rights of California families.   Let's make sure we're doing all we can to conserve our water so that we have what's necessary for our families, our farms and our environment.
To read more about the Governor's water mandate, click here.