Meetings Scheduled On Rim Fire Reforestation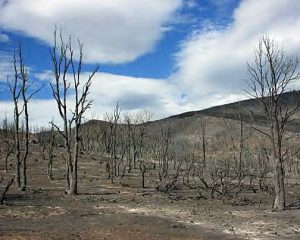 Rim Fire burned trees

View Photos
Sonora, CA — Some workshops and open houses are scheduled for the coming weeks related to reforestation efforts following the Rim Fire.
Last month the U.S. Forest Service first released details about a plan that calls for reforestation efforts on over 30,000 acres, plantation thinning on 11,000 acres, noxious weed eradication on nearly 5,000 acres, and creating 480 acres of additional deer habitat It is going through the NEPA process, and funding is actively being sought for its implementation.
A public meeting on reforestation is scheduled for Tuesday, March 31, at the Best Western Sonora Oaks Hotel and Conference Center at 19551 Hess Avenue. It will run from 12:30pm to 4:30pm.
A Reforestation Technical Workshop is set for Wednesday, April 8, where Interdisciplinary Team members, who developed the plan, can answer questions and receive feedback. It will run from 1:30pm – 4:30pm at the Tuolumne County Emergency Operations Center at 18440 Striker Court.
A Reforestation Open House will take place on Friday, April 10, from 3-6pm, also at the Tuolumne County Emergency Operations Center.
The Stanislaus National Forest asks that you RSVP if you plan on attending one of these upcoming meetings. You can do so by calling 209-532-3671, extension 244.
Of the 257,000 acres burned in the Rim Fire, nearly 158,000 acres are in the Stanislaus National Forest.