Republicans Questioning Harris About Gun Program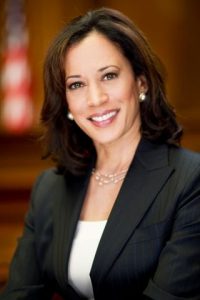 Kamala Harris

View Photos
Sacramento, CA — Republican California lawmakers are questioning why there remains a notable backlog when it comes to seizing firearms from those illegally in possession.
A 2013 audit found that there were 20,000 armed prohibited people in California, who owned firearms, and were either criminals or in a mentally ill state. Following the Sandy Hook tragedy in 2013, California lawmakers allocated $24 million to allow Attorney General Kamala Harris to hire 36 new agents to help reduce the backlog. The Department of Justice now claims that 18 agents have been hired and 40% of the money has been spent. Thus far, the number of prohibited people has been reduced by 3,770, and 17,479 continue to possess illegal firearms.
Senate Republicans are calling for an oversight hearing to review how the money is being spent, and the effectiveness of the program. The letter is signed by 12 Republicans, including District 8 Senator Tom Berryhill, who represents the Mother Lode. Attorney General Harris now has a higher profile in the state, as she is the leading Democratic candidate to replace Barbara Boxer as U.S. Senator.