County Looking To Attract Retirees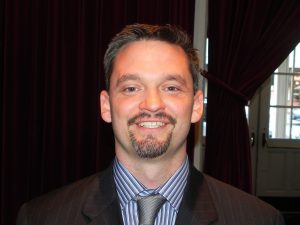 Kaenan Whitman

View Photos
Sonora, CA — The Tuolumne County Supervisors will hold a public hearing next month to debate a proposal designed to attract more retirees to the county.
It is at the recommendation of County Assessor Kaenan Whitman. State passed Proposition 90, approved in 1988, allows homeowners, over age 55 or disabled, to transfer their base year values of their homes when moving to another county. However, only 10 counties currently have ordinances allowing the practice, Alameda, El Dorado, Los Angeles, Orange, San Diego, San Mateo, Santa Clara, Riverside, Ventura and San Bernardino.
Analyzing the data from other counties, Whitman estimates that Tuolumne County could receive about 12-15 claims each year. If that is the case, as a consequence, the total net reduction in property taxes to the county's General Fund would be somewhere between $3,100 – $5,600. However, Whitman pointed out that this move would have a positive impact on the local economy, as retirees bring with them pension and 401K dollars, and it could have a trickle down impact on local businesses. Of note, he is also proposing a $95 fee to process the claims.
The Supervisors voted 5-0 to set a public hearing on April 21st, during the regular Board meeting, to discuss the issue further.