State To Delay Schools' Academic Performance Ratings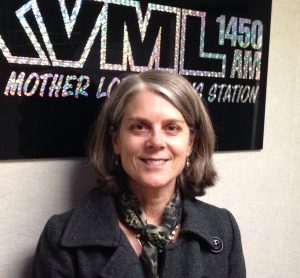 Tuolumne County Superintendent of Schools Margie Bulkin

View Photos
Sacramento, CA — Last night, in a unanimous vote, the State Board of Education extended for this school year its suspension of the Academic Performance Index (API), also moving to research developing a multiple-measure system for rating quality in state schools.
State Superintendent of Public Schools Tom Torlakson indicates that results from the first administration of California Assessment of Student Progress and Performance (CAASPP) tests, which students are taking across the state now through June will still be shared with districts, teachers, parents, and the public.
Tuolumne County Superintendent of Schools Margie Bulkin, who followed last night's meeting and vote, notes, "Of the State Board of Education comments, there wasn't a single person who spoke at the podium who spoke against doing this…so that schools are not held accountable for test results that may — or may not — be ready to be aligned to the instructional practices and curriculum being offered in the classroom."
She adds, "It's a wise decision, giving schools a little bit more time to adjust to the new standards. If there is an underlying criticism of the suspension, it would be in favor of staff, teachers and students that are still adopting materials that the State Board of Education has been slow in approving…Math,  last year, and the new English/Language Arts curriculum this year."
Even better, Bulkin says, "The news that education officials were more eager to see was the possibility of looking how this academic performance index is calculated, by looking at more relevant measures of school quality that don't exclusively rely on test scores. Along with test scores, there is a variety of other factors that measure a school's quality such as implementation of standards, course access to college and career readiness courses, pupil outcomes…achievements, parental involvement, pupil engagement, and school climate."
Under Assembly Bill 484, the California Education Code was revised; in the process, establishing the new assessment system to replace the old STAR testing system. Along with adapting to the roll out of the new curriculum and its assessment applications, which are computer-adaptive and connect with the state's online network system, some of the more remotely located rural schools, including a few in the Mother Lode, are still in the process of gaining technological access.