California Lawmakers Rally To Support Flag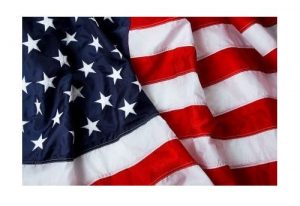 American Flag

View Photos
Sacramento, CA — Several Republican California lawmakers are jumping into a debate regarding the U.S. Flag, and whether it can be banned from student campuses.
A Constitutional amendment is being introduced in Sacramento that would prohibit state funded colleges and universities from banning the U.S. Flag on school property. It made national news when a group of students on the Legislative Student Council at UC Irvine passed a resolution banning the U.S. Flag on campus. The group of students cited wanting to be inclusive, and were concerned about negative interpretations that the flag could have. The move was later overturned by an Executive Council of the Associated Students.
In support of a Constitutional amendment against future calls to ban the flag, Senate Republican Leader Bob Huff says, "The amazing thing is that our flag is not just a flag that we pledge allegiance to, it is a beacon of hope around the world. When we forget that, we become something less of a society."
He added, "Our education is one of our best exports, and when people go back to their respective countries, they should have profound respect that we share for our flag, and what it means to us."
The proposed Constitutional amendment has quickly gained the support of several military Veterans groups in California.